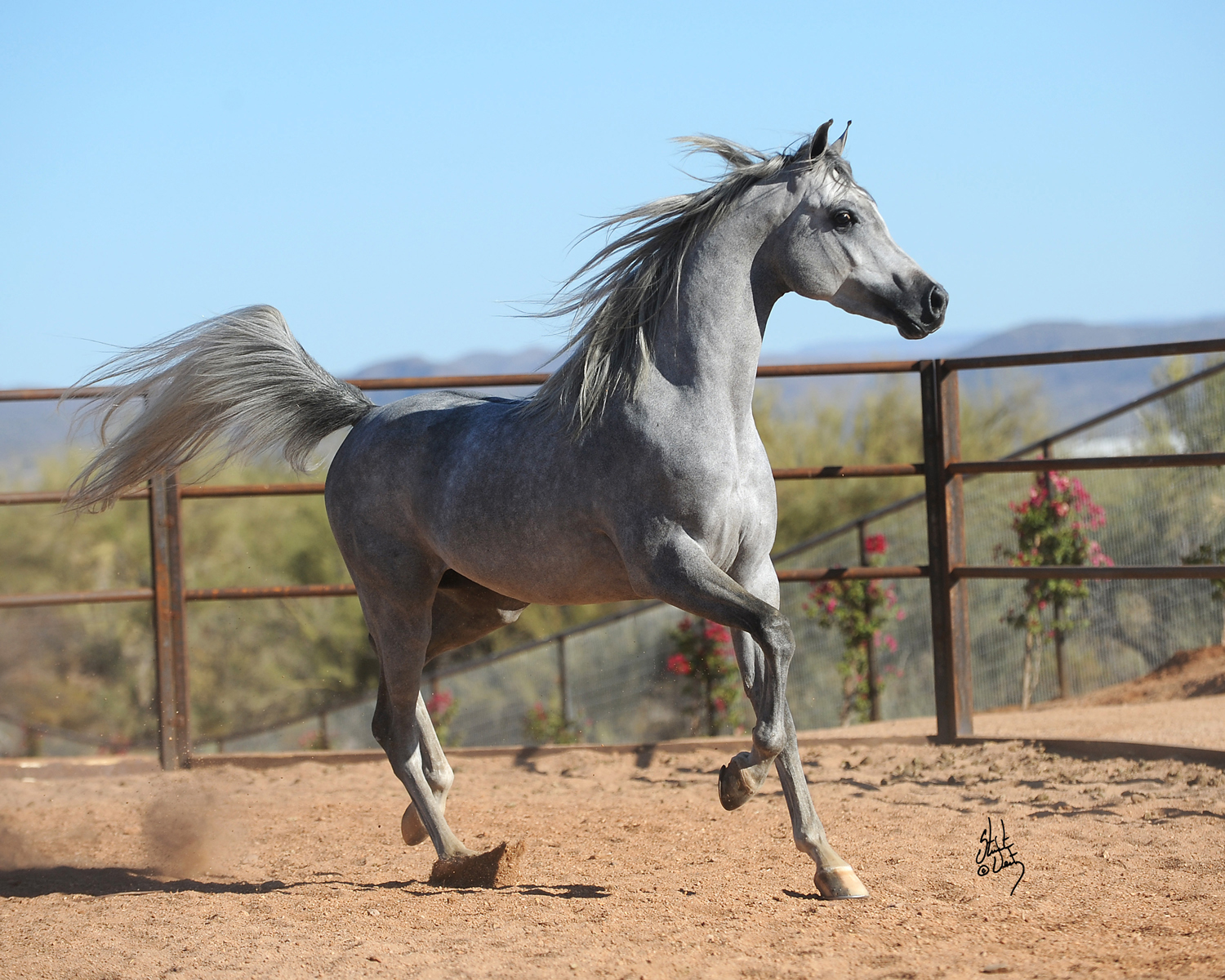 ArabHorse Celebrates Sixth Annual Tour with Healing Hearts Rescue Benefit

By Sue Adams

(Scottsdale, AZ) – For the third consecutive year the ArabHorse New Year's Arabian Horse Farm Tour, opening on Friday, December 28th and extending through Monday, December 31st, 2012, benefits Healing Hearts Animal Rescue and Refuge. The Arabian Horse Network, better known by its web name, ArabHorse, celebrates the sixth annual Farm Tour event with an impressive list of prestigious Arabian farms. These open barns and presentations serve as prelude to Scottsdale's world renowned Arizona Arabian Horse Association Arabian Show in February.

"Scottsdale is recognized as the World Capital of the Arabian horse," says Scott Bailey, ArabHorse founder. "Our Farm Tour leveraged traditional Holiday celebrations into an event now recognized globally as the place to purchase top show horses and select breeding stallions for the coming season. Arabian horse people come here from around the nation and the world to renew and establish industry relationships and promote their breeding programs. All Tour events are open to the public. We invite people to join the fun and learn more about Arabians."

The annual ArabHorse New Year's Farm Tour is an event truly unique to Scottsdale, no where in the world can one visit so many highly regarded Arabian farms on a long weekend. Participating farms enjoy a well deserved reputation for throwing great parties and are ready to share their passion for the Arabian horse with their guests. "Arabians are very people oriented horses, they love attention and mood is festive at every stop," says Bailey.

"All of our participating farms are enthused about supporting the benefit again this year," continues Bailey. "We know the economic downturn and drought have increased feed costs, puttying a lot of stress on the rescue groups. We particularly support the mission of Healing Hearts because the animals they rescue are provided a home for life if no adoptive home can be found. Most horse people also have dogs and cats and we are happy to introduce our guests to Healing Hearts and simply ask that they show their appreciation for our hospitality by participating in our daily raffles and the special benefit auction on Sunday night. Last year our event raised some $31,000 for this group."

The Tour is scheduled with clusters of nearby farms staging events on the same day from late morning through evening. Each farm presentation lasts about two hours. This allows guests to visit several farms during a Tour day with only minimal driving. Guests are encouraged to dress appropriately for outdoor weather conditions at working horse facilities.

See the complete Farm Tour schedule with locations, links to driving maps, event times and descriptions, as well as links to host farm websites and downloadable location map, at http://www.arabhorsefarmtour.com/ or call 480.440.7875. Healing Hearts is a 501(c)(3) Private Non-Profit Organization http://www.healingheartsaz.org/.

ArabHorse.com serves the Arabian industry both nationally and internationally with internet marketing solutions and creative promotions for the breed and the lifestyle associated with owning Arabians. Further details at http://www.arabhorse.com/.