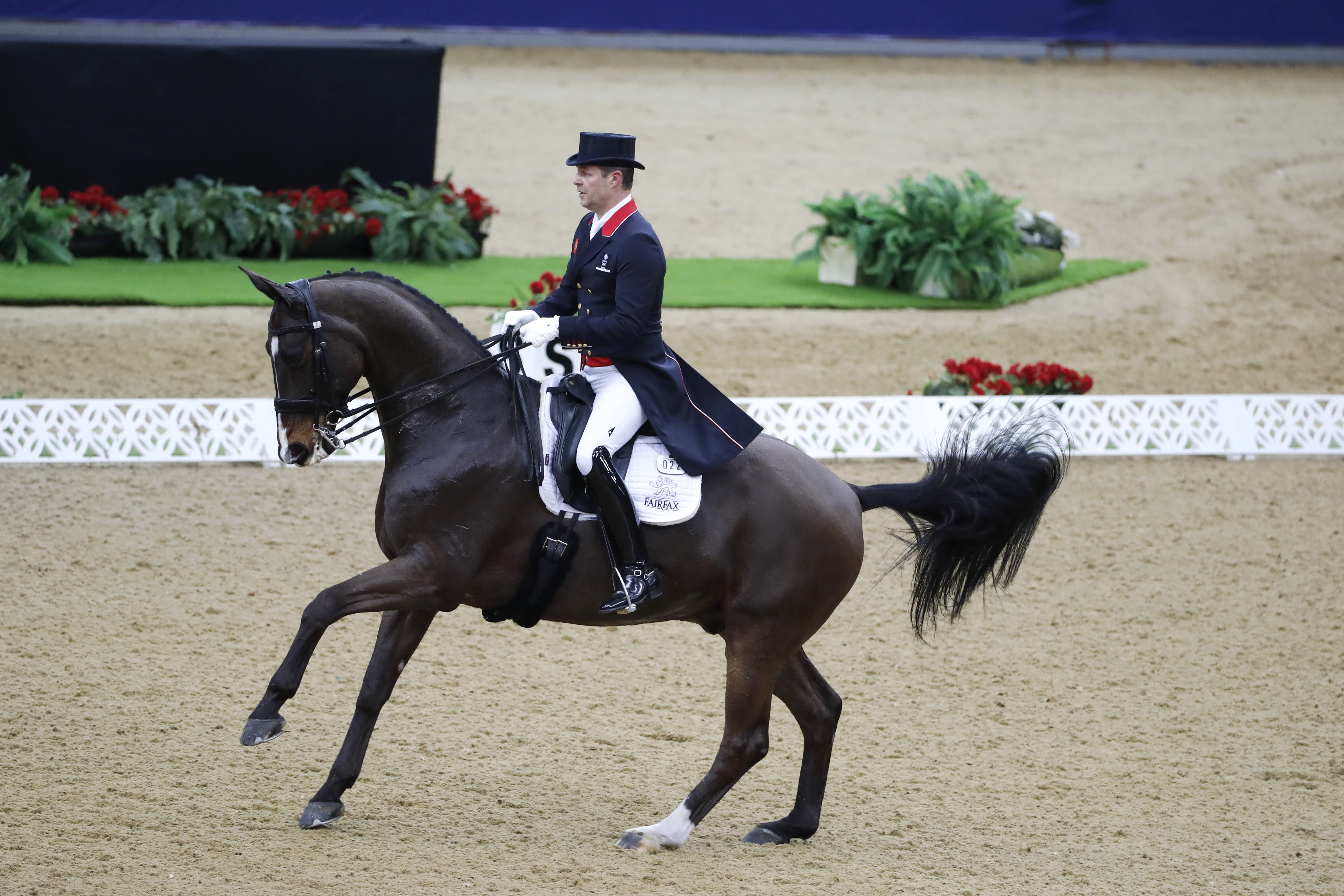 Three disciplines contested in full day of equestrian excellence
Doha: The second day of CHI AL SHAQAB featured a full slate of competitions highlighted by the 5* dressage Grand Prix at the world-class AL SHAQAB facility.
The morning's competition opened with 3* para-dressage, followed by 3* jumping. The dressage Grand Prix followed in the afternoon, with 5* jumping capping the full day of equestrian excellence in front of an enthusiastic crowd.
"The dressage Grand Prix offers perhaps the most beautiful demonstration of equestrian arts, and today's competition demonstrated the grace and elegance that results from the bond between horse and rider. The skill shown across all events today exemplifies the world-class performance we've come to expect from CHI AL SHAQAB," said Omar Al Mannai, Event Director, CHI AL SHAQAB.
CHI AL SHAQAB 2017 will conclude tomorrow with another full day of competitions. The dressage Grand Prix Special begins at 8:30 am in the indoor arena, followed by 3* jumping in the outdoor arena at 9:00 am. The final para-dressage competition begins at 10:15 am in the Indoor Arena, followed by 5* jumping at 11:30 am and 3* jumping at 2:30 pm, both taking place in the Outdoor Arena. CHI AL SHAQAB ends on a high note, with the dressage Grand Prix Freestyle at 2:45 pm and the 5* jumping Grand Prix at 5 pm bringing the three-day event to a close.
Purchased tickets will allow entrants to participate in a raffle to win a Mercedes Benz C200, courtesy of Nasser Bin Khaled (NBK). The winner will be announced tomorrow, the last day of the CHI AL SHAQAB 2017 competition.
--Ends--