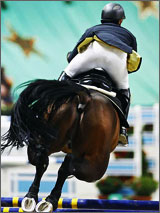 HORSE TIMES is a complimentary quarterly English-language magazine established in Egypt in 1997. It is the only English-language publication in the Middle East dedicated to improving access to services within the equestrian sports industry in the Arab region. The magazine grew to become an arena for sharing valuable information, essential to the future development of the equestrian sport. With its versatile and specialised content, HORSE TIMES has been able to raise media awareness of the sport, and enable readers to envision the future of the sport through the eyes of businessmen, sponsors, and riders, combining local news and events with the latest on the international field.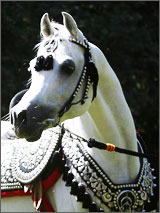 In 2012 HORSE TIMES celebrated its 15th anniversary, rededicating itself to providing the highest quality news and information, as well as highlighting the role of the horse in culture and civilisation; in poetry, in conquests, in art and in concepts of chivalry. Also in 2012, HORSE TIMES was the only regional equestrian publication accredited by the International Olympic Committee to cover the equestrian events during the London 2012 Olympics. An Olympic Edition with exclusive photographs was produced in celebration, see here. In 2014 HORSE TIMES was accredited to cover the World Equestrian Games held in Normandy and was the official media ambassadors for the middle east, the result of this is our special edition of photographs of the Games produced exclusively for HORSE TIMES by Jacques Toffi and Baroness Ludwiga von Torff, see »here«.
HORSE TIMES is not only Egypt's leading equestrian magazine, but is also recognised as a leading regional and international magazine, with distribution to key corporations, riders, breeders, horse lovers and equestrian federations throughout Egypt, the Middle East, Europe, and the Americas.