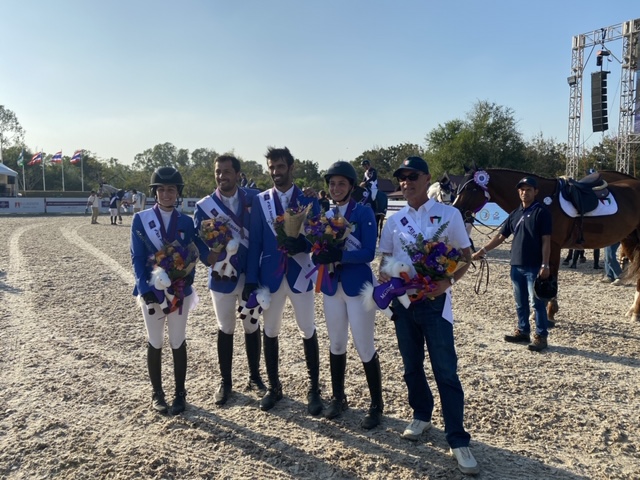 ASIAN GAMES 2019 : Kuwait wins the Bronze in team competitions!
Hong Kong Team took its first Gold Medal in Jumping Team competition!
In Jumping competitions, riders have to jump five rounds in total. For team results, the scores from the first 3 days added up and count towards Team medals. The first competition had started since Wednesday 4 December. Team competition round 1 on Thursday 5 December and Team Round 2 on Friday 6 December.
With Six competitive nations: Hong Kong, Korea, Kuwait, Philippines, Thailand and Uzbekistan, going against each other, Team Hong Kong had been consistently jumped in good rounds and with zero penalties in Team round 2, hong kong team finish with total 18.55penalties. Followed by Team Philippines winning the Team Silver medal after a fierce competition with Team Kuwait who came in third with only 0.21 penalties difference from the Silver position.