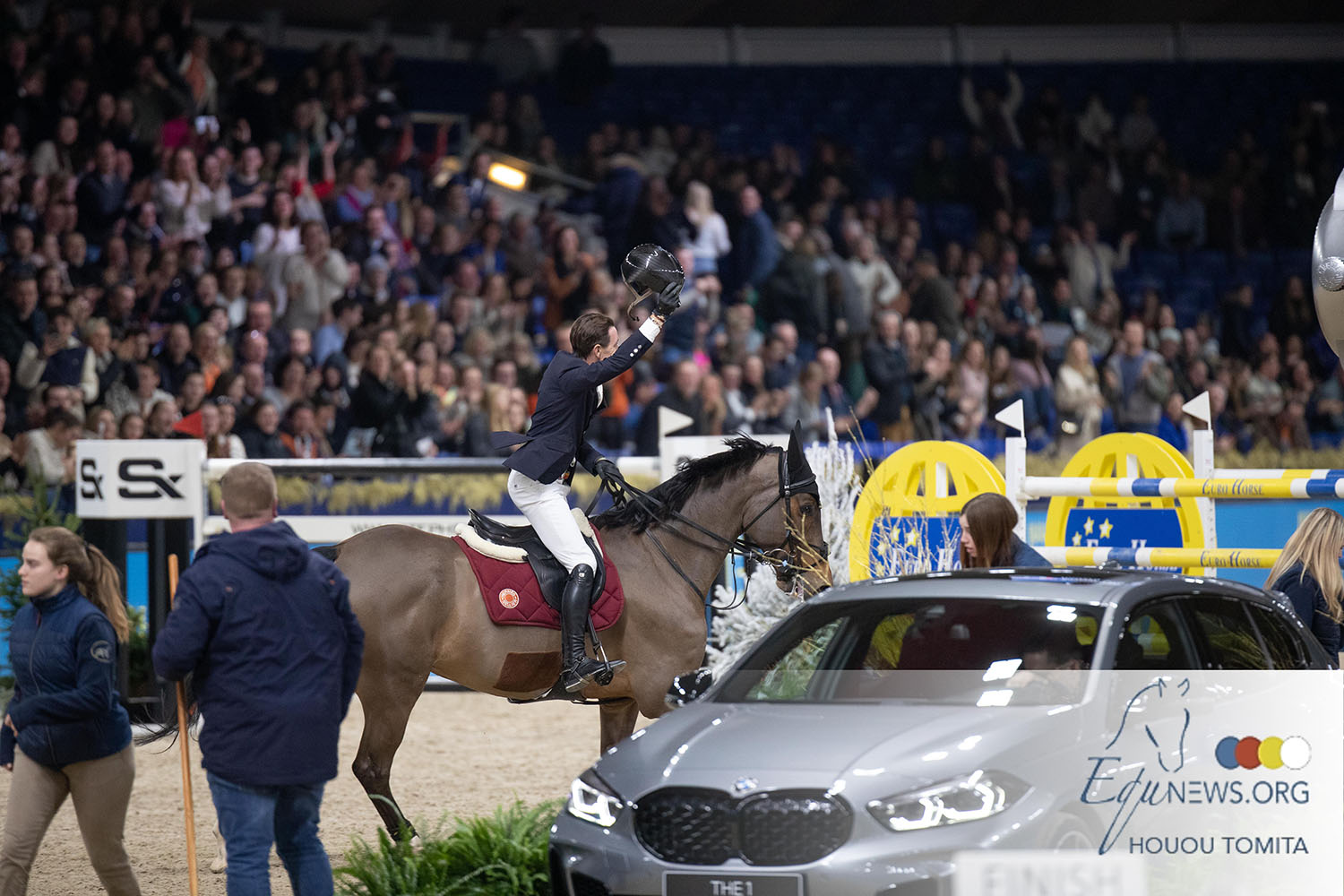 Simon Delestre: "The Adrenaline rushes through your body ..."
Yesterday Simon Delestre set an incredible performance jumping to victory in the BMW Masters, as last in the ring. "This really gives me a positive feeling," the French jumping rider reacts. "The adrenaline rushes through your body in this class."
Strategically, Delestre didn't draw the best position to start. "I was alway the last one to start. So I couldn't pick my own preferred fence to build higher. But in the end it was the time that mattered, then being the last to start is a good position to start in. I knew what I had to do to win!"
Delestre received a new BMW car. "I've been a BMW ambassador in the past, so it's nice to take this nice car home with me."