Riding Online Training Program With the Stars


Arno Neessen
Service Specs
- Trainer: International Show-Jumping Trainer
- Type of Online Training: One-on-One Video Training
- Number of sessions: 6 sessions / 6 weeks
- The sessions will open allowing the embedding of trainee's videos for instructor to review who will reply back by his instructions videos containing comments over the trainee's video.
- Price: 150 EUR
---
HT International Showjumping Trainer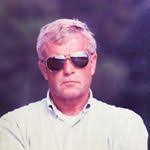 Arno Neessen, (born 1953, Panningen, Netherlands), is a professional showjumper and accomplished equestrian trainer noted for his achievements as a rider at the Junior National level, World Championships, Grand Prix level, and Nations Cups, and for his extensive experience as a top trainer at home and abroad. Raised on his family farm, South of Holland, he began riding at the age of four, sitting atop ponies that his parents kept.
Arno developed as a rider by hacking around with other neighborhood children. His parents encouraged him to continue riding into the Junior level where he went on to join the Dutch Junior National team. By the age of 18, he caught the eye of a prominent horseman, Léon Melchior, founder of world-renowned Zangersheide Stud in Belgium, who took great interest in him as a rider. Shortly thereafter, Arno was introduced to the champion showjumper and Olympian, Hermann Schridde, from Germany. When Mr. Melchior presented Arno with the opportunity to travel to Germany and train under Mr. Schridde, he accepted. After two years of rigorous training, Arno went on to become the youngest participant in the 1974 World Championships in Hickstead, England. Following this, he won the Grand Prix in Wiesbaden, Germany. Furthermore, he competed in multiple Nations Cups with the Dutch team, scoring many victories. During his successful riding career, he met many world-class riders and trainers.
Arno formed long-lasting relationships with top tier horsemen such as leading German riders Alwin and Paul Schockemöhle. In the 1980s, Arno was asked by Paul Schockemöhle to take a position as the trainer for the Iraqi National team. After a success as the trainer for the Iraqi National team, Arno went on to train students of many nationalities in many different countries, to include China and Russia. Today, he continues to teach students of all skill levels internationally.
Arno strongly encourages students to develop alongside their horse. To bond with the horse is to build confidence as a rider, and to ensure the horse's happiness as the rider's partner in the sport.
Arno has a straightforward way of teaching that all ages and levels of riders can easily grasp. He creates an open atmosphere through honesty, fairness, positive-reinforcement, and patience. His passion for horseback riding is undeniable and he wishes to share that with those who feel a deep connection to the sport and the animal.
Qualifications
- Experience in teaching all age ranges
- Experience in show and competitive riding.
- Experience in guiding on appropriate horse care.
- Specialized in producing young horses and showjumping.
- Specialized in training for Junior- Young- and Senior riders.