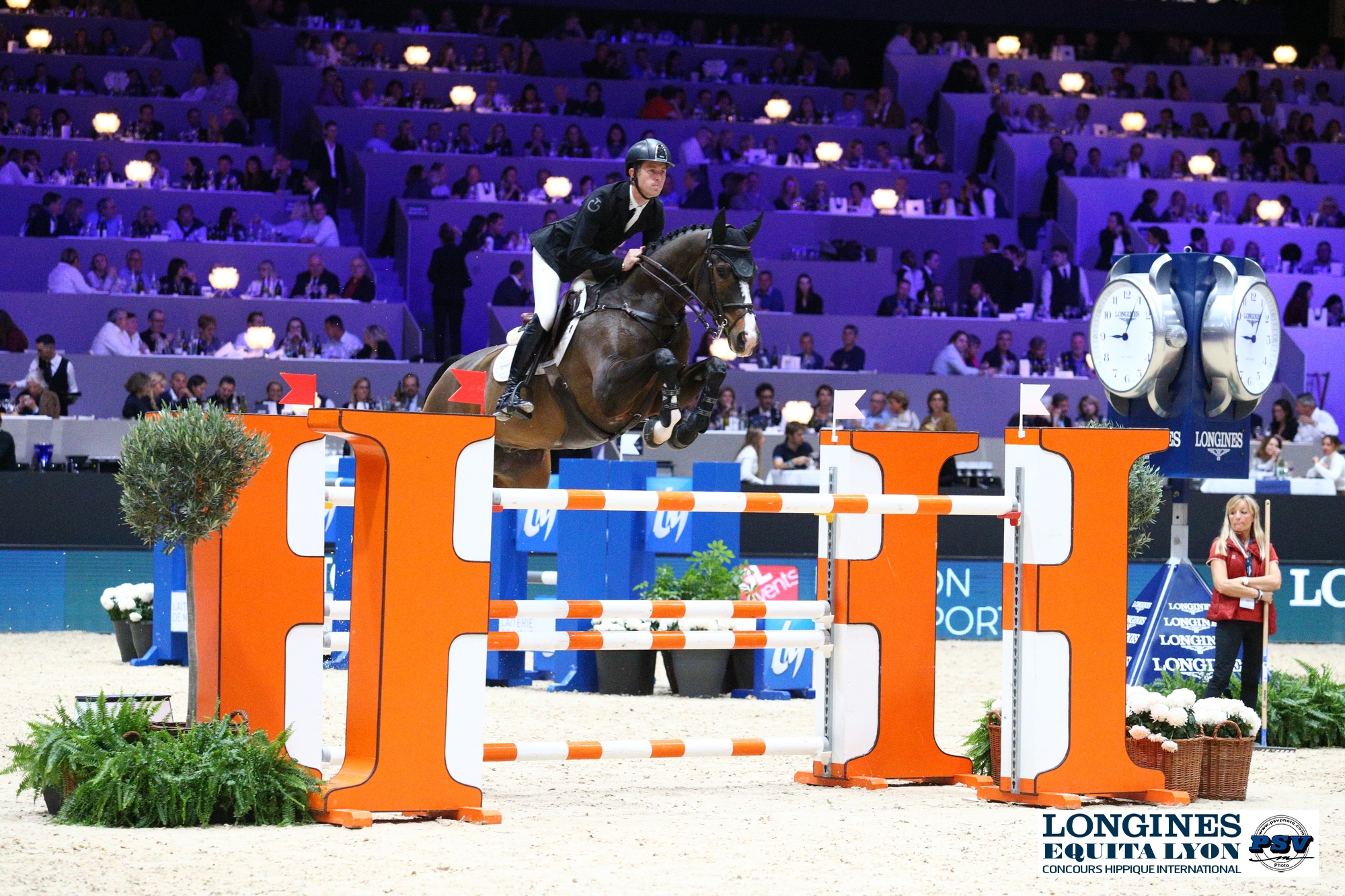 SCOTT BRASH MAKES IT TWO IN A ROW AT THE LONGINES EQUITA LYON
A full house for the Equita Masters presented by Hermès Sellier. Twenty of the world's top riders competed in this 1.60m class. You needed to ride fast and true to be among the ten qualifiers for the second round. Two riders conceded a penalty point, Christian Ahlmann on Ailina, and the world number two, Martin Fuchs on Silver Shine, who finished sixth and fifth respectively.
Mark McAuley and Miebello were the first to complete a second clear round and set the benchmark time of 43''00, but the following riders notched up faster and faster rounds to try and win the class in front of a vociferous crowd. Finally, the British rider Scott Brash came out on top, for the second year in a row. He rode an extremely fast jump-off on Hello Shelby, full of poise and fluidity. "There was a great atmosphere. It was a very exciting class that I am proud to have won again. Shelby jumped incredibly well, and even better in the jump-off. I am delighted to see how he is improving day after day. He seems to be enjoying it more and more. He's a really class act. It makes my life easier," said Scott Brash after his win.
1 – Scott Brash (GRB) & Hello Shelby 0 + 0 in 41.02 sec
2 - Daniel Deusser (ALL) & Jasmien v. Bisschop: 0 + 0 in 41.09 sec
3 – Marc Houtzager (NED) & Sterrehof's Dante: 0 + 0 in 42.74 sec