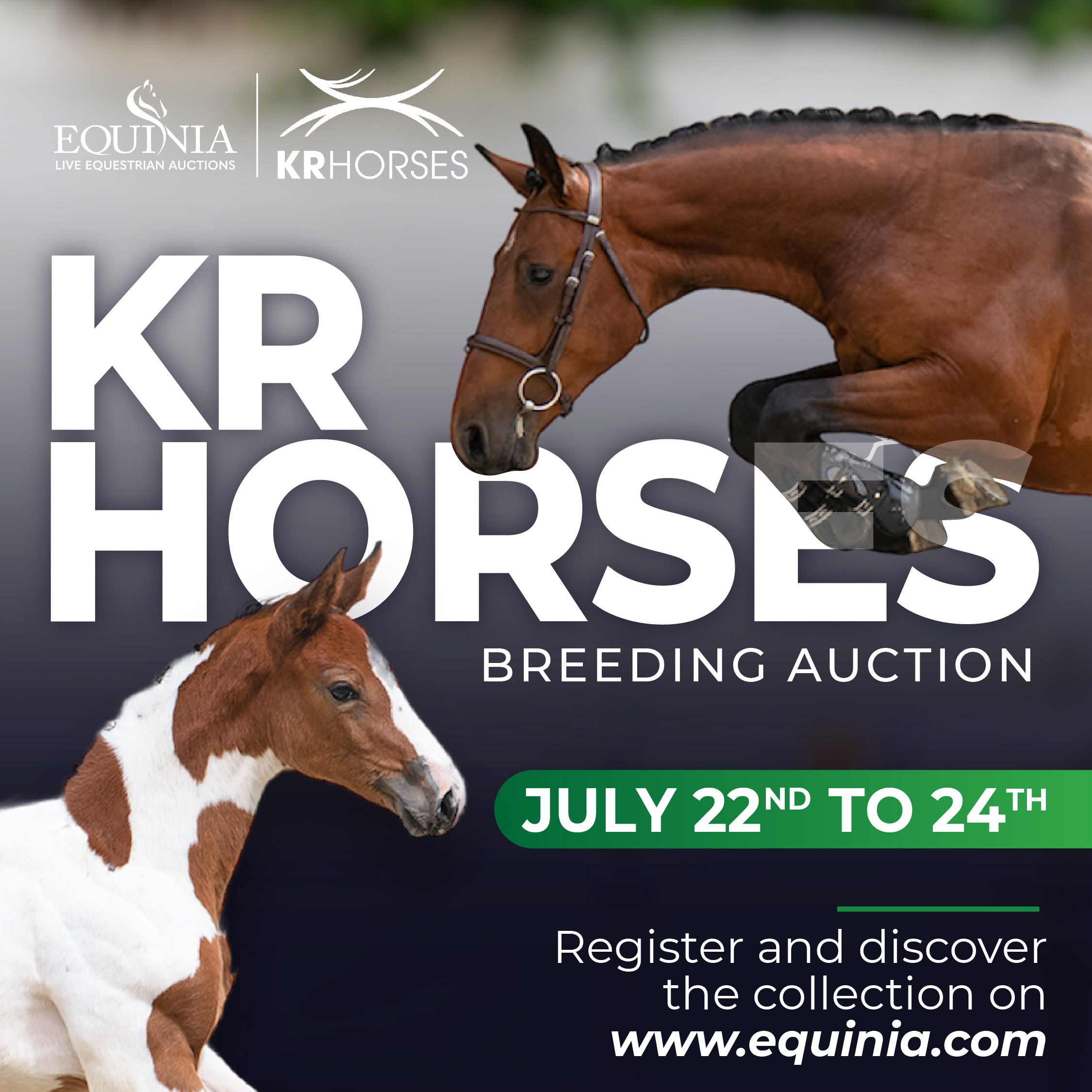 KR AUCTION –ANNOUNCEMENT.
KR AUCTION, A BREEDING GREATNESS AUCTION from July 22nd till 24 on Equinia Auction!
BREEDING GREATNESS, that's how we describe Equinia's KR Breeding Auction!
This time, you are traveling in first class because all the foals and horses have exceptional pedigrees and are blessed from head to hoof…Take a look at this elite collection, ladies and gentlemen, you will not be disappointed.
We have: 2 foals from Dominator Z, as well as Luigi D'Eclipse, Conthargos, Chacoon Blue, Pegase Van 't Ruytershof, and to top it all off, a colored female foal from Emerald!
We also have yearlings by Casall ASK, Diamant De Semilly, Comilfo Plus Z and an amazing 2-year-old stallion by Comme Il Faut! We present breeding mares with bloodlines from Usha van 't Roosakker and the famous Berlin bloodline, descendants of Chanel M line, Daddy Cool JTH, and Cornet's Spirit.
Feeling dizzy already? Well, take a deep breath and admire this beautiful collection presented by a breeder from Poland, near the beautiful city of Wroclaw. We all know the two Olympic horses Nevados S and Quel Homme De Hus, both born in Poland, and perhaps you also can find your Olympic horse in this Collection.
Register now and find the complete collection with all the details on WWW.EQUINIA.COM
Need advice? Contact us:
Bernard Demets: +33 6 33 90 41 73
Iwonka Kruszynska: +48 605 544 421