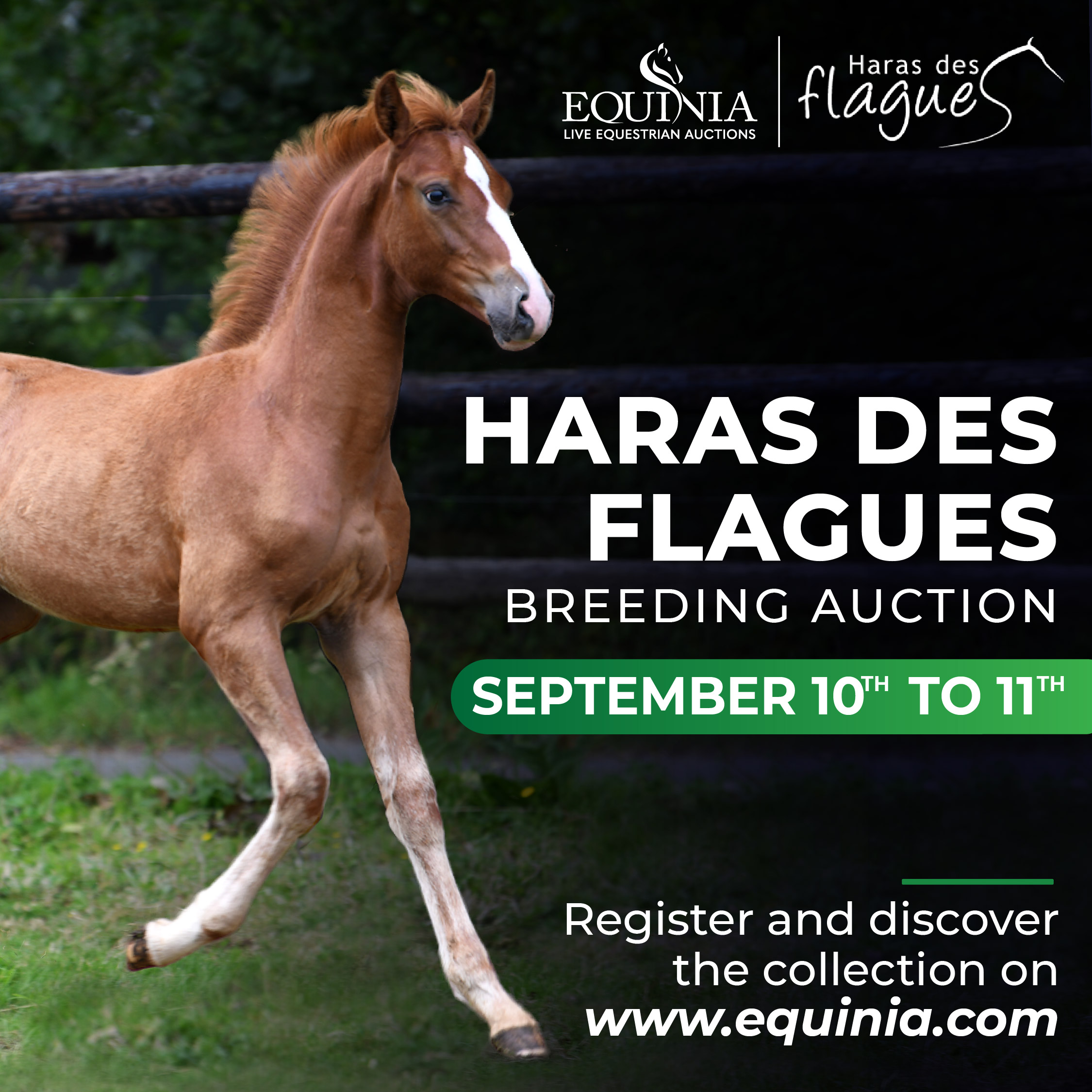 Haras des Flagues Breeding Auction
Big Green Flag for Equinia's HARAS DES FLAGUES AUCTION on September 10-11!
We are proud to present a very special selection of foals from one of France's best breeders, Mr. Frédérique Lavoine, and his Haras Des Flagues. Years of passion and know-how, a solid and conscientiously built-up of dam lines, combined with a well-considered choice of stallions, make Haras Des Flagues a real reference in terms of breeding farms. We had the opportunity to choose the very best of the 2023 generation, so take a look at the catalog on Equinia.com to discover the complete collection. Eleven colts, seven fillies, and a breeding mare are presented, all with top genetics. They include: Candy De Nantuel, Comme Il Faut, Cornet Obolensky, Emerald Van't Ruytershof, Chacco Blue, Conthargos, Junior Du Seigneur, Classic Bois Margot, Cicave Du Talus, and a breeding mare of Utrillo vd Heffinck in foal by Hitchcock Bois Margot.
To participate in this very exciting online auction, please register on EQUINIA.COM and create your account; it's very simple. Once registered, you can find all the details of the horses, photos, and videos.
When the auction opens on September 10th at 9 AM, you can place bids and keep track of the bidding process. So if you're in the market for a top-quality foal, don't miss out on this auction. Discover them now on EQUINIA.COM, and as always, if you have further questions, please contact one of the Equinia team members or Mr. Frédérique Lavoine at +33 622 16 27 12; we are here to help you!