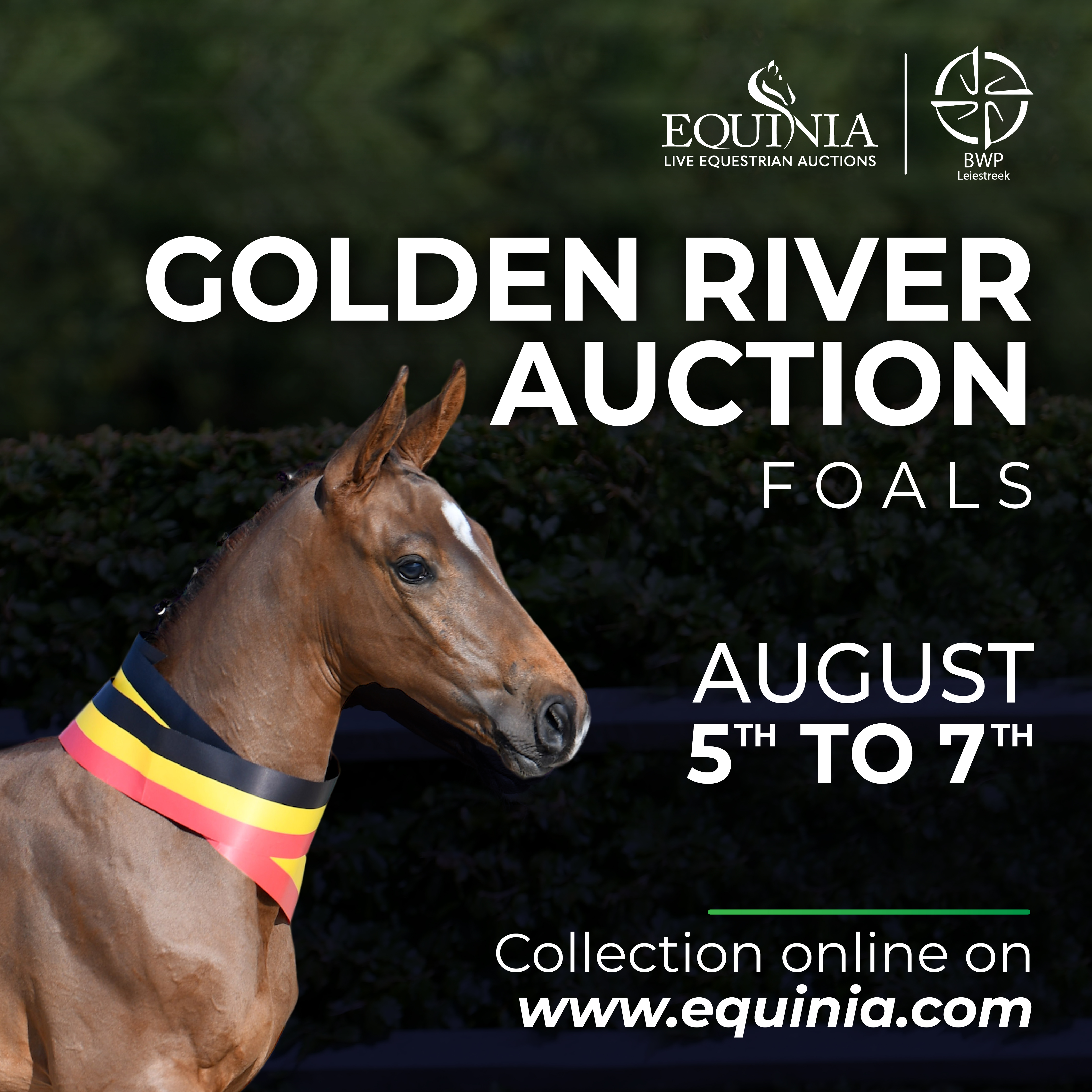 August 5th-7th 2023!
Hearts are burning for EQUINIA's BELGIUM breeding BWP Leiestreek AUCTION and discovering the handsome 18 foals on EQUINIA.COM will put some gasoline on the fire…
We kick off with our joker, a chic special colored pony foal called Espeom vd Blijkeer, with a blue eye. So, fathers all around the world, no need to look any further for the perfect holiday gift.
Number 2 in this auction, Adelheid van't Durp, is a very chic dressage foal and a first look at our future jumping talents immediately shows that we selected only quality for this auction.
A sneak peek shows us the CHAMPION FOAL of the BWP Championship Leiestreek, the incredible Albert vd Herthoek, son of JILBERT VAN'T RUYTERSHOF, as well as the CHAMPION FILLY of this BWP Championship; Aline vd Herthoek, a charming filly with blood and personality by Utamaro D'Ecaussines.
Focus on sport with number 5 Alexander van't Durp, a foal that makes you dream of a bright future, just like his father FONCETTI vd HEFFINCK (CSI 1.60), but also with number 13 Carpe Vinum PM, a foal by international winner CSI 1.60 CONTAGIO, and number 14 Catch the Sun PM, a combination of the two confirmed champions CONTHARGOS and CORNET OBOLENSKY.
If you're looking for a future stallion our number 15, Everything Under the Sun PM by ELDORADO VAN DE ZESHOEK will surely satisfy you.
In this collection you can also find foals and fillies from upcoming stars such as SUNDAY JM, (brother of CASHPAID CSI 1.60), CORDIAL (CSI 1.60), REPLAY VAN 'T PARADIJS, and the Belgian favorite ERMITAGE KALONE.
We close the collection with a special-colored foal Umbreon vd Bljkeer Z, with incredible moves, born to compete in both dressage and jumping, and the nr 18, Vita Z, an athletic filly by the well know stallion VAN GOGH, performer CSI 1.60m
Look at the COMPLETE COLLECTION on EQUINIA.COM and discover all the incredible BELGIUM BRED FOALS.