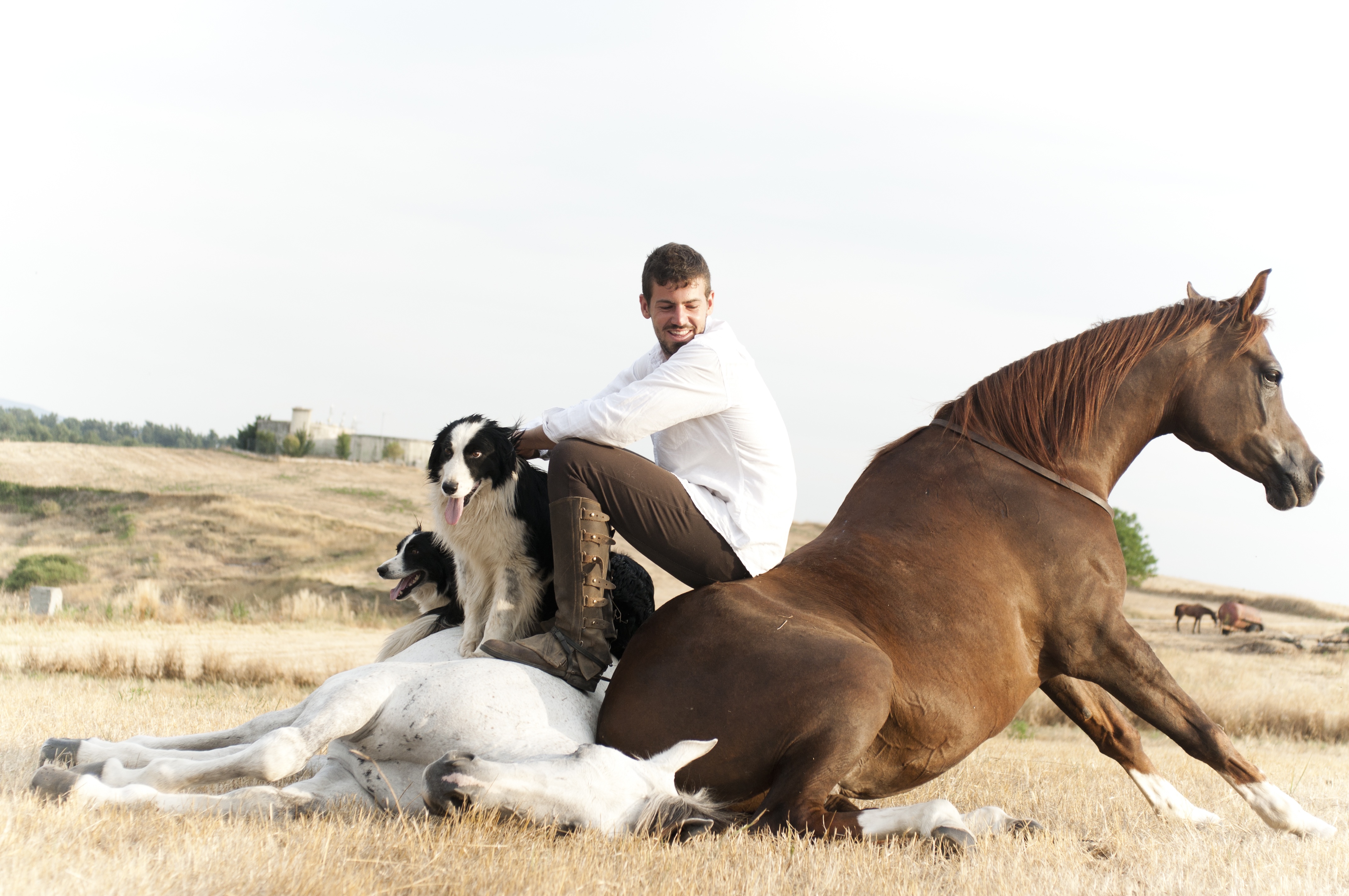 Organisers of the world's favourite equestrian Christmas party, Olympia, The London International Horse Show, have announced a stunning new line up of international equestrian displays to be featured at this year's Show, which runs from 13-19 December 2016.
The headliners include the world-renowned equestrian artist, Santi Serra who is set to wow the 90,000 visitors with his Spanish flair and unique performance. Joining him will be the elegant Portuguese Lusitanos, often referred to as 'The Pride of Portugal', who will be showcasing their beautiful skills of horsemanship and harmony. In addition, the ever popular elements which make London's premier horse show magical, such as The Shetland Pony Grand National, The Kennel Club Dog Agility and The Olympia Finale, will be back once again to delight the crowds of spectators attending this year's Show.
Santi Serra will be making his debut at the Olympia Exhibition Halls with his beloved horses as well as his loyal four-pawed companions. Born in Spain, Santi Serra has a unique relationship with his animals, who he often refers to as 'actors'. He communicates with them through mind and body and is able to put on a thrilling show demonstrating extraordinary choreography between horse, human and dog. Making a rare appearance in the UK this, new to Olympia, act will have the audience in awe.
Serra spoke of his delight at coming to London; "It is such a compliment to be asked to perform at Olympia. It is one of the best Shows in the world and the atmosphere is always electric. My team and I are really looking forward to entertaining the audience with our special routine"
The world-class Lusitano Display is comprised of Portugal's top riders and 16 stallions', hand-picked to represent their country in this demonstration of traditional Portuguese equestrian skills. The striking horses are mesmerising to watch with their beauty and flexibility emphasised through the breath-taking carousel routine.
Show Director, Simon Brooks-Ward said: "Olympia, The London International Horse Show is a celebration of equestrianism and we work hard to bring a variety of displays to the event each year. This year we are delighted to be bringing a new display to Olympia which, combined with the Lusitanos, will bring high levels of entertainment for the audience and will complement the world-class competitions in Dressage, Show Jumping and Carriage Driving. It is very exciting to have such an impressive line-up at Olympiathis year."
As well as the displays, audience members will be treated to the highly anticipated return of the Markel Champions Challenge in aid of the Injured Jockeys Fund on the evening of Friday 16 December, which will feature high profile names such as the legendary Frankie Dettori and reigning National Hunt Champion, Richard Johnson in a relay jumping competition
The world's top competitors will be in attendance, as once again Olympia will host three FEI World Cup™ Legs in Carriage Driving, Dressage and Show Jumping. The FEI World Cup™ Dressage Leg supported by Horse&Hound takes place on 13 and 14 December, the FEI World Cup™ Driving Leg presented by Dodson & Horrell on 16 and 17 December and the Longines FEI World Cup™ Jumping Leg presented by H&M on 18 December. The climax of the seven-day equine extravaganza will finish with the Olympia Grand Prix on Monday 19 December.
--Ends--