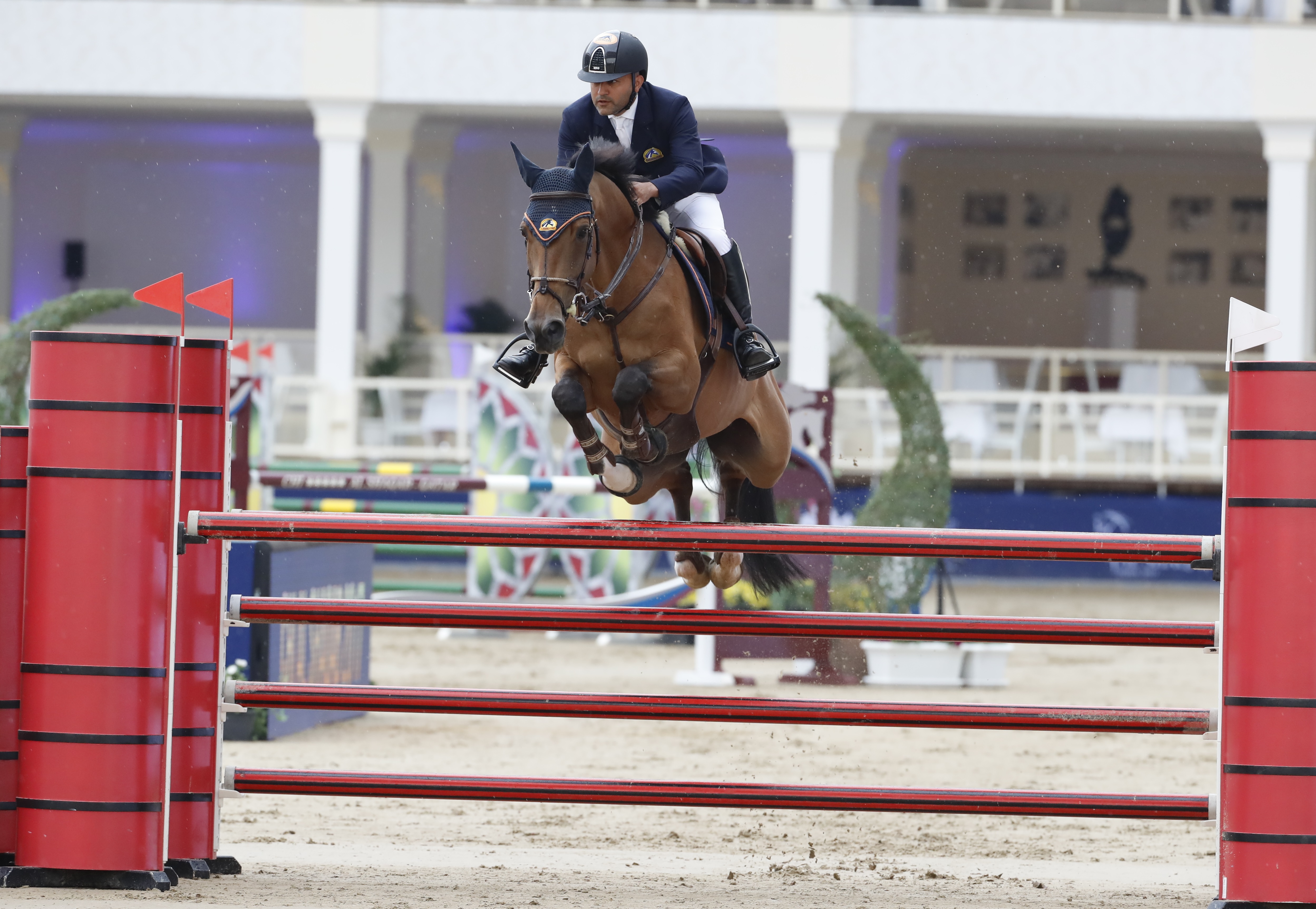 CHI AL SHAQAB 2017, Doha, Qatar
It was a superb win in front of his home crowd for university student Khalid Mohammed A S Al Emadi. Once again he partnered the spring heeled mare Tamira IV, who is now 17 years old, but has been a great servant to the sport having competed at the World Equestrian Games in 2014 with Al Emadi and recently finishing 2nd in a World Cup qualifier at Al Ain.
First to go in the jump-off, the talented pair produced a lightening quick clear round in a time of 39.63 seconds which proved too hot to touch. With second placed Frédéric trailing nearly six seconds behind on 45.40 with the only other clear round in the jump-off on his horse Ecuador Van'T Roosakker. Arkansas Al Hasawi picked up third spot with a fast time but paid the price for his risks with two fences down.
After his win an overwhelmed Al Emadi explained that he juggles his studies with showjumping but would like to pursue a career in the sport eventually. His goal is to compete at the Olympics one day.
The final CSI3 * class was the most significant for this level. A Grand Prix which featured one round and a jump off with a prize fund of 36,500 euros. The first round measured 1m 45 and involved a few tricky related distances with a treble combination at jump six which caught a number of riders out. 24 horses started the class but a total of just five riders jumped clear to go through to the jump off.
Qatari riders put in a strong performance and it became a family affair in the jump-off with both Khalid Mohammed A S Al Emadi and his twin brother Salman A S Al Emadi having jumped solid clear rounds in the first round. Salman finished in eventual 4th after his horse Zorro Z knocked two fences in the jump-off. 11 riders represented Qatar in this class emphasizing the growing depth and ability of the nation in the sport of show jumping.
--Ends--