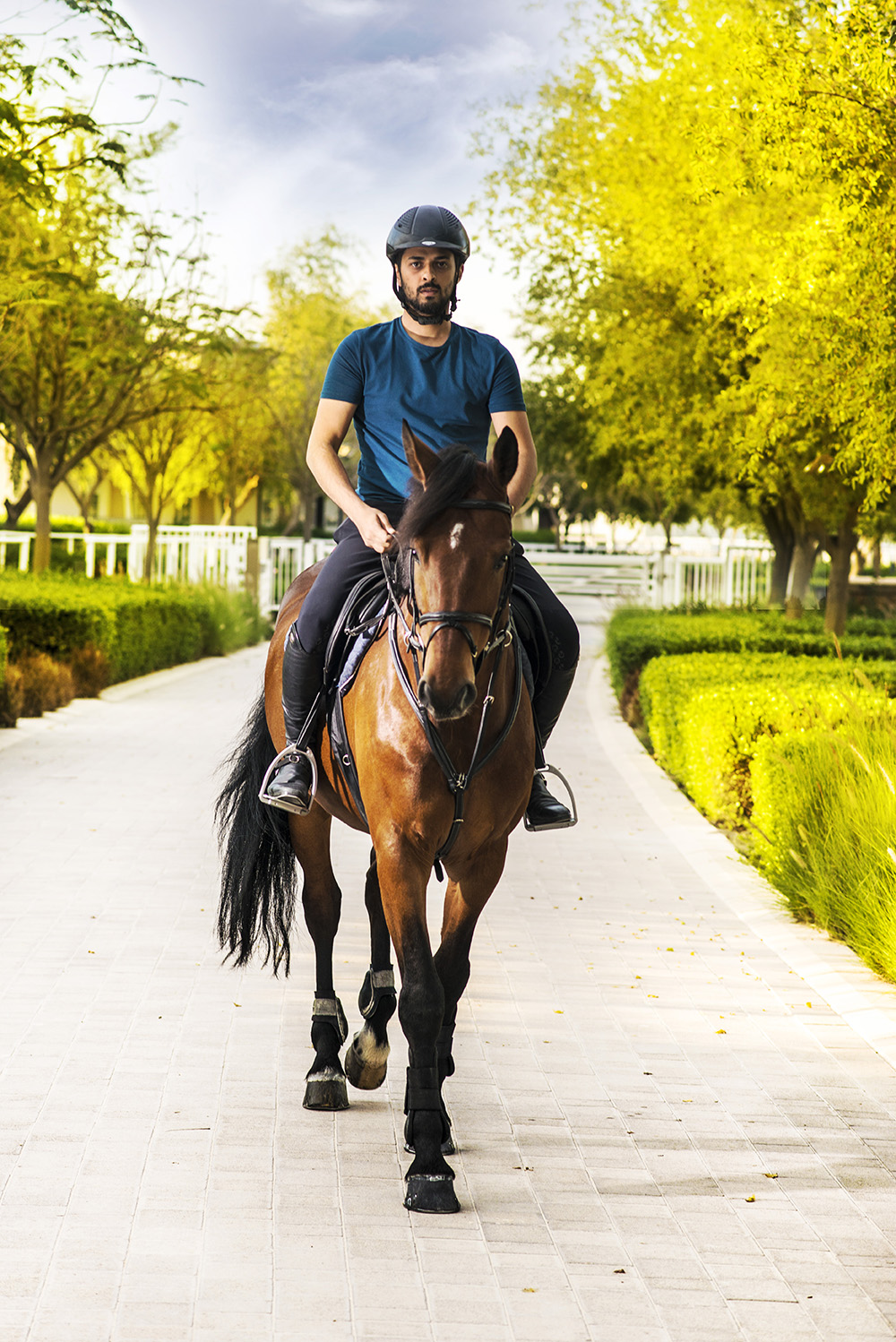 AL SHAQAB – Where education meets equestrianism in a world class setting.
"CHI AL SHAQAB is a golden opportunity for us here. It helps our students, as well as the audience, to further develop their skills and interest in this sport that is crucial to our heritage."
With equestrianism being an integral part of Qatari culture and tradition, it is only natural that Qatar would be home to some of the most impressive equine facilities in the world. But as well as these facilities, AL SHAQAB offers a world class schooling in competitive equestrianism. While The Equine Education Department's predecessor, Al Shaqab Riding School, focused more on recreational education opportunities, the current education system at AL SHAQAB is centred around providing a thorough understanding of the sport on a global scale.
Mohammed Al Suwaidi, Manager of Equine Education Department, AL SHAQAB, described how the establishment of equine education program was designed to revolutionize the equine education system in Qatar. "We endeavoured to formalize the education curriculum to serve the international Olympic standards," he recalled.
AL SHAQAB currently enrols riders and enthusiasts between the ages of six and 18. Al Suwaidi explained that there are three levels of equine education provided by the prestigious education department. The first level is the Equestrian School, which acts as a foundation level, training enthusiasts to master the basic concepts related to equestrianism and horses, and teaching the fundamentals of riding. Next, there is the Equestrian Academy. This is a more in-depth curriculum, providing students with the tools necessary to progress to competing on both a national and international stage.
Finally, the Equestrian Institute aims to educate the wider population about the sport. It does this through activities focused on community outreach, and collaborations with other institutions, such as the Qatar Equestrian Federation (QEF) and International Equestrian Federation (FEI), assisting in the training of judges and course designers. The Institute is also collaborating with other entities for community development activities such as activities for people with special needs including mental and physical disabilities and autism.
"AL SHAQAB Academy has developed its own unique curriculum that is responding to the needs of the community and the target audience. Germany, the United Kingdom and France each have their own curriculums and most countries use these, but Qatar, considering its unique setting and context, has developed its own, known as Qatar Equine Classification Program," Mohammed explained.
AL SHAQAB's education system has been positively received by the community, with currently 400 students at the school, hailing from 36 countries, with an aim of accommodating another 200 applicants in the near future. In its pursuit of excellence, it is clear to see that Al Shaqab is combining equestrianism with education to produce world class results.
--Ends--