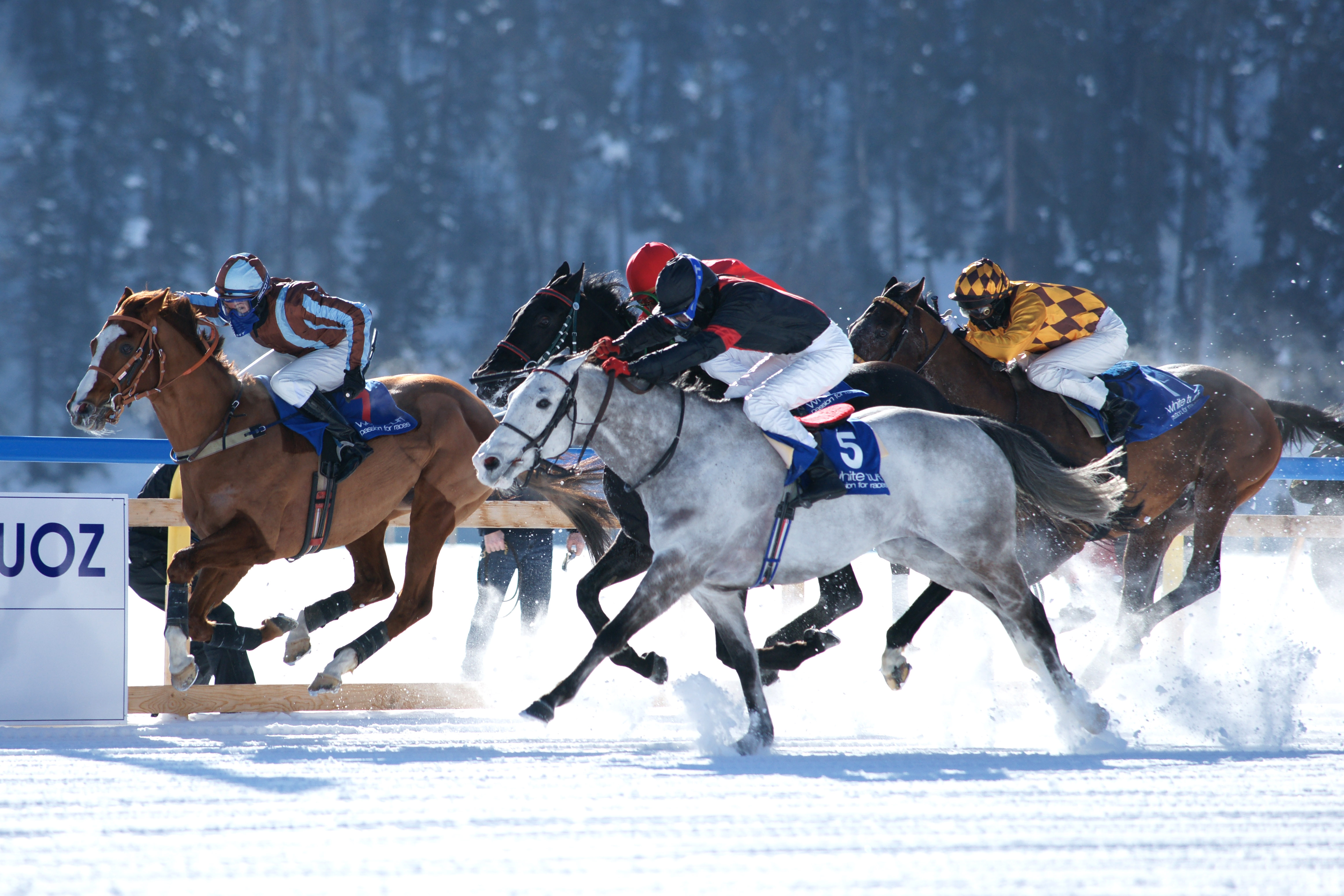 Equine Veterinary Journal Early View November 2015
By Heather Ferguson
Retrospective evaluation of all recorded horse race starts in Switzerland during a four year period focusing on disciplinespecific risk factors for clinical events
.
Schweizer, A. Ramseyer, V. Gerber, G. Christen, D. Burger and F.D. Wohlfender
This retrospective study aimed to evaluate the risk factors related to clinical injury in various horse racing disciplines in Switzerland. All race starts in flat, obstacle and trot racing over 4 years were analysed. This included a total of 17,760 race starts in 1738 races at 10 racecourses. The age, sex, earnings, distance and time raced, place, jockey/driver, owner, trainer, track surface type and if grass, the surface conditions were recorded. Racetrack vets recorded clinical and non-clinical observations and recorded these with a standardised 'Veterinary Code system'.
At least one Veterinary Code was recorded for 525 horses: the most common was non-clinical one, i.e. Non-Starter. The highest incidence of Veterinary Codes was associated with obstacle races (106/1000 starts), followed by flat races (27/1000) and then trot races (21/1000).
Multivariable logistic regression models were used to analyse risk factors in each discipline. Horses were more often recorded as fallen or pulled up in obstacle races than in other disciplines. Horses finishing over eighth place had a higher risk of clinical events than those placed 1–3 in flat, obstacle and trotting races. In trot racing, gait abnormalities and lameness were the most common Veterinary Codes recorded and there was a lower risk of clinical events for runners on Porphyre sand than on grass. The risk was approximately doubled for those whose driver was also their trainer. The researchers speculated that this may be due to trainers feeling more able to take risks when driving their own horse.
In flat racing, one racecourse had a higher risk of clinical event than some of the others but no associations were found relating to the racecourse surface. Obstacle races of over 2401 m carried a lower risk of injury.
The researchers pointed out that some confounding factors may account for some of the associations found in this study, and that there is a need to improve the standardisation of event recording. However the study represents a positive initial step in identifying risk factors for racing injury that may allow steps to be taken towards prevention.
Bottom line:
In Switzerland, risk factors exist in horse racing which are specific to each discipline (trot, flat and obstacle). Further study is required to determine how these factors influence rates of injury and how they can be reduced.
--Ends--